Noel Paul Stookey releases brilliant new album at 84
Peter, Paul and Mary were an iconic 60's folk group formed in New York City. The trio comprised Peter Yarrow, Mary Travers and Noel Paul Stookey. Amidst the revival of American folk music, they were incredibly popular right across the world. The trio caught the attention of Warner Brothers and recorded their first self-titled album through the media giant. 
Six decades later, and at age 84, Noel is still recording solo albums. He has just released his latest called Fazz: Now and Then. It's a 20 track collection that seeks to infuse traditional American folk with jazzier and more colourful chords. 
I caught up with Noel at his winter home in California and was delighted to meet such a humble, sweet and sensitive man. Check out my zoom interview with him below, I hope you enjoy meeting him too.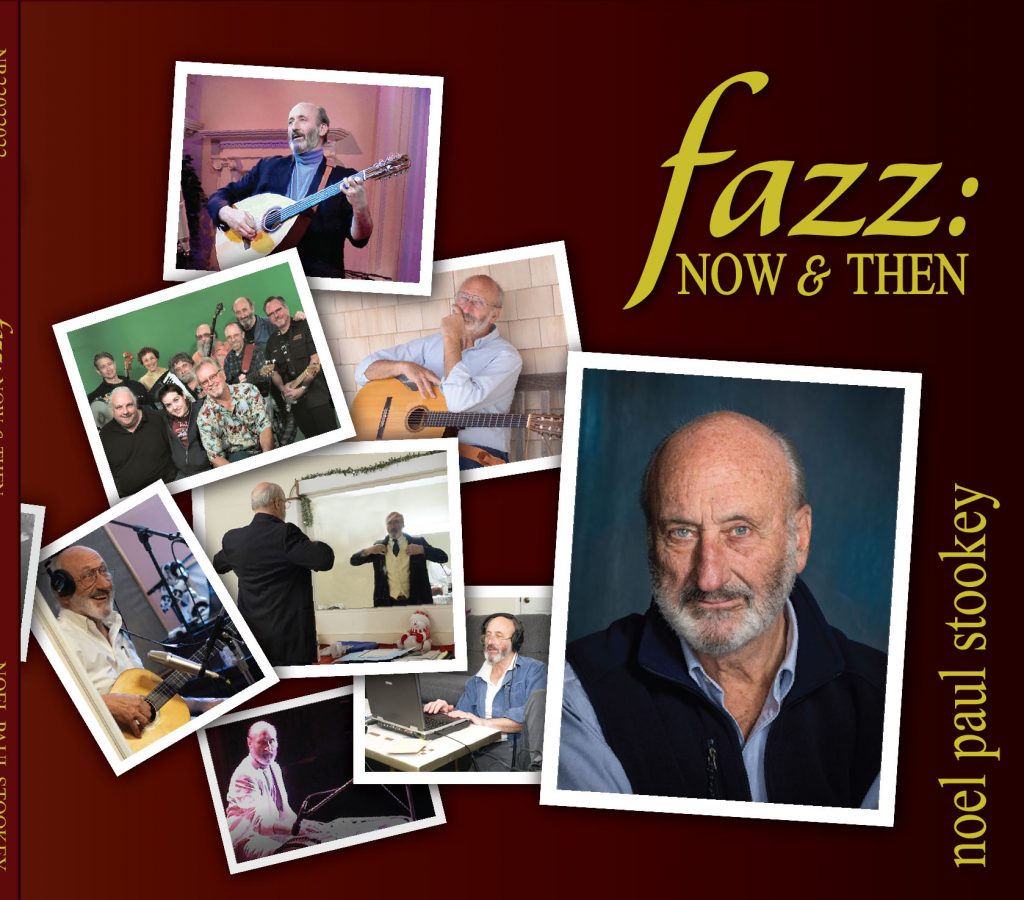 New Music from Guitarist Joe Satriani
Guitarist Joe Satriani is releasing a brand new album this week called 'The Elephants of Mars". It marks the legendary guitarist's 19th studio album in his 35 plus year career in music.
Whatever happened to 70's Aussie group The Flying Circus?
The Flying Circus were formed in 1968 in Sydney as a country, folk-rock band with Bob Hughes on bass and vocals, Doug Rowe on guitar and vocals, James Wynne on vocals and guitar and Colin Walker on drums. Initially they performed covers of Byrds, Dylan and Dillards country songs. Like the Byrds, much of their early sound came from the use of a 12 string Rickenbacker guitar. Hughes left the band in early 69 and went on to become an actor, acquiring the lead role on the TV sitcom, Hey Dad. He was convicted of sexual offences against children while on set and sentenced to 10 years jail.
With new members, the band went on to have several pop hits in Australia from 1968 – 1971. These were not typical of their live work nor later recordings.  They became known as a 'bubblegum' band and re-located themselves to Canada to try to find some success. 
It's in Toronto Canada that I found Colin Walker who explains what went so terribly wrong for the band in Australia. Here's my zoom chat below
Guitarist Jimmy Ryan with rock n roll stories you won't believe
Musician, composer and producer Jimmy Ryan is now adding author to his list of accolades with the release of his new book,"Behind: Autobiography of a Musical Shapeshifter." The book explores the joys of success and the setbacks of failure over the course of his career and the careers of those he collaborated with. And there were so many! 
Jimmy's career spans 6 decades recording and performing with artists like Carly Simon, Paul McCartney, Cat Stevens, Elton John and Rod Stewart, just to name a few.  
When I caught up with Jimmy he told me that his proudest moment was when his guitar featured on Carly Simon's 1971 hit 'You're So Vain." That really kicked his career off and he remains friends with Carly to this day.  Take a listen to my interview with Jimmy and hear how he met Carly long before she became an icon. He has a whole lot of funny and revelatory stories to tell in this book. Press play on the zoom interview here.
Today Jimmy Ryan performs with his group, The Hitmen. If you'd like to read his book you'll find it on Amazon. 
Here's the one that started it all for Jimmy Ryan