Roxy Music's Phil Manzanera 50th anniversary tour and new solo album
Phil Manzanera is one of the UK's best-known musicians and record producers, having shot to prominence in the early '70's as the lead guitarist with the style band, Roxy Music. He is widely acknowledged as one of the world's greatest guitarists and is in much demand both as a performer and record producer of Spanish-speaking artists. Phil was born in London to a Colombian mother and English father, and spent most of his childhood in different parts of the Americas: Hawaii, Venezuela, Colombia and Cuba. It was in Cuba that the young Manzanera, aged 6, encountered his first guitar, a Spanish guitar owned by his mother. His early musical accomplishments were Cuban folksongs learnt against the upheaval of the Cuban Revolution. The scenes witnessed at this time made a deep impression on the young Manzanera, impressions which have surfaced in much of his music, most recently in the critically acclaimed recent album, Vozero.
In Venezuela the eight year old Phil started experimenting with the sounds of the electric guitar, a cello electric. During his teenage years he was absorbing and marrying the twin influences of 60's rock and roll with the Latin-American rhythms of the merengue, cumbia and particularly the boleros of the Mexican, Armando Manzanero. Phil was determined to join a professional band and by the summer of 1971 he had joined the recently formed Roxy Music as lead guitarist. Roxy's rise was meteoric, with the band being hailed as the stylistic influence of the early 1970's. During the next 12 years, until 1983 when the band members finally went their separate ways, Roxy Music released a series of international best selling albums, achieving ten number one albums and touring extensively throughout the world. During much of the time with Roxy Music, Manzanera also pursued solo projects, both recording his own albums and producing for others.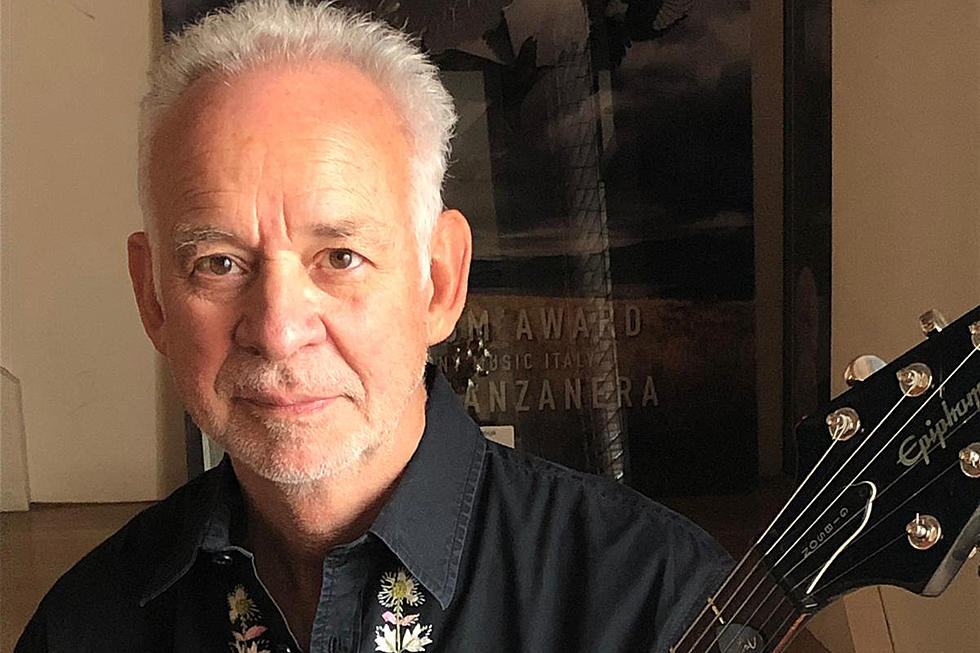 As a writer, producer and solo artist, Phil Manzanera has worked with many of the luminaries of modern music, such as Steve Winwood, Dave Gilmour, John Cale, Godley and Creme, Nico (Velvet Underground) and John Wetton (King Crimson, Asia). He has co-written material with many artists, including Brian Eno, Tim Finn, Robert Wyatt and David Gilmour. Manzanera co-wrote Pink Floyd's single 'One Slip' from their 1988 'Momentary Lapse of Reason' album. In the 90's Manzanera performed in concerts all over the world and played with Bob Dylan, Keith Richards, Jack Bruce and Richard Thompson. Phil ended the 20th Century by appearing with Bryan Ferry at the British Gas Millennium Concert at Greenwich, the first time they had performed together in 18 years. Now Phil Manzanera has a new solo album out with his buddy Tim Finn from Crowded House. The album's called The Ghost of Santiago. See below.
Phil Manzanera in conversation with me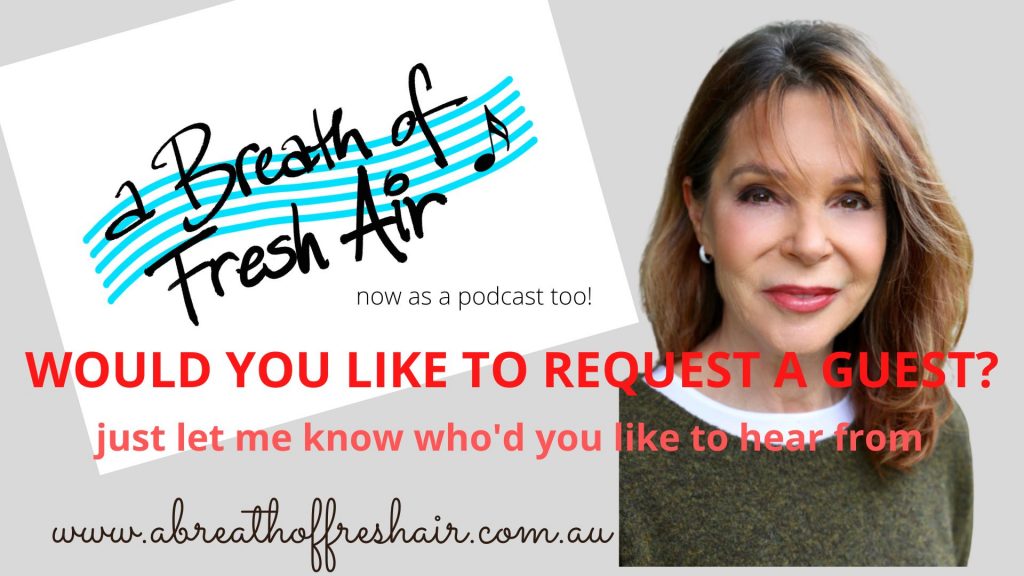 Ray Stevens breaks it all down
One of the most popular novelty artists of all time, Ray Stevens' remarkably long career, with a stretch of charting singles — some of them major hits — spanned four decades. Stevens is a gifted singer and producer who also performed straight country and pop, scoring the occasional serious hit (most notably 1970's "Everything Is Beautiful"), as well as producing sessions for other artists. But comic novelty songs are his bread and butter, and his brand of humour somehow managed to endure shifts in popular taste and style. Stevens made the most of his impact with original material, often based on cultural trends and musical fads of the day. Yet his knack for sheer silliness translated across generations, not to mention countless compilations and special TV offers.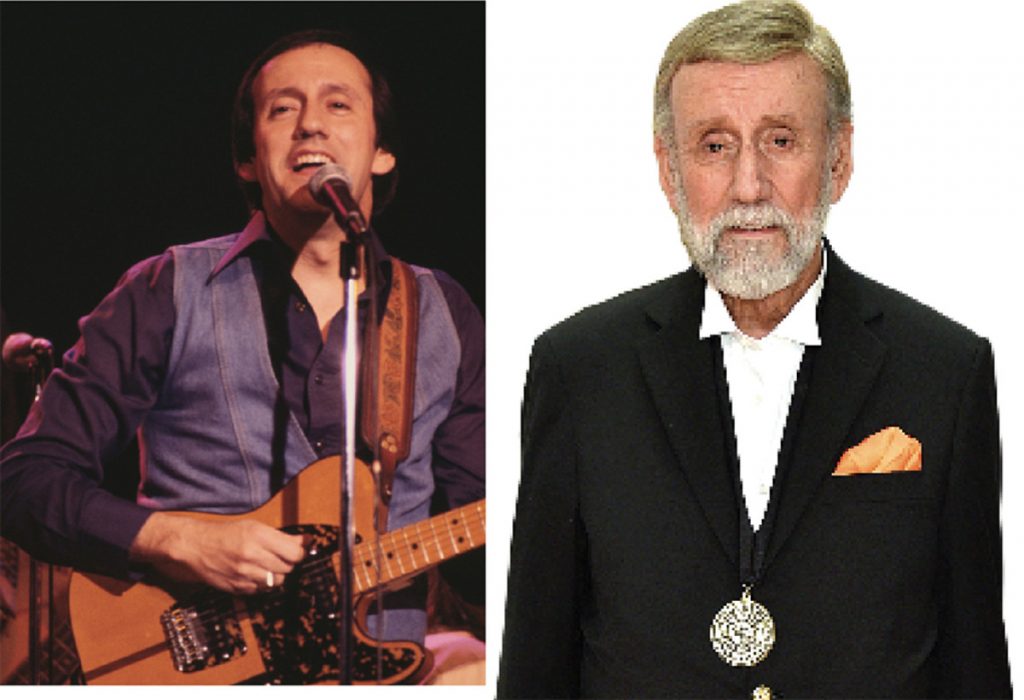 Ray Stevens was born Harold Ray Ragsdale in 1939.  He started piano lessons at age six and formed a band at 15 called the Barons. At 17, he moved to Atlanta and caught on with radioman Bill Lowery's music publishing company; one of his songs, "Silver Bracelet," got him a shot at recording. One of his earliest novelty songs, 1960's "Sgt. Preston of the Yukon," was building a national buzz until a copyright infringement suit took it off the racks. In 1961, he landed his first Top 40 hit with the novelty song "Jeremiah Peabody's Poly Unsaturated Quick Dissolving Fast Acting Pleasant Tasting Green and Purple Pills.
He recorded several more novelty singles. "Ahab the Arab," released in early 1962, was a smash hit, reaching the Top Five on the pop charts and even crossing over to the Top Ten on the R&B side. Still, Stevens wasn't planning on a singing career; he worked with artists like Brenda Lee, Patti Page, and Brook Benton, and sometimes sang as a substitute vocalist with the Jordanaires. In 1963, he played with Elvis Presley himself on the sessions for the Fun in Acapulco soundtrack.  He worked with a young Dolly Parton and B.J. Thomas and formed a friendship with producer Bill Justis (best known for his Sun Records classic "Raunchy"). In 1969 "Gitarzan" became his first Top Ten pop hit in seven years. His follow-up, a version of the Coasters' "Along Came Jones," reached the Top 30.
In 1970, Stevens hit immediately with a straight pop song, the relentlessly cheery "Everything Is Beautiful."  It was an enormous hit, climbing to number one on the pop charts and winning Stevens a Grammy. His next big success. "The Streak," a 1974 ditty about the new fad of streaking, zoomed up the charts to become Stevens' second number one pop hit and also made the country Top Five. In 1991, Stevens opened his own theatre and played regularly there. 
After a brief return to gospel with 2014's The Ray Stevens Gospel Collection, Vol. 1, he released another comedy album, Here We Go Again in 2015 that featured the single "Taylor Swift Is Stalking Me," a comic scenario stitched together from the titles of her hit songs. 2018 saw the opening of Ray Steven's CabaRay Showroom, a Nashville dinner theatre and performance venue where Stevens frequently headlines, and this year he has just released four full albums covering songs made famous by other artists.  He has also put out a fifth album,  a set of fresh originals called Ain't Nothin' Funny Anymore.
Do you remember The Outsiders?
They were the brainchild of Tom King, a guitarist, composer and arranger. Initially known as Tom King And The Starfires, just a garden-variety bar band until the 1965 addition of eighteen year old vocalist Sonny Geraci infused the group with new life. Tom King and his brother-in-law, Chet Kelley, co-wrote a song called "Time Won't Let Me" and recorded it on their own. It became an overnight hit in 1966 and the boys were signed by Capitol Records, although the label insisted that the band take a new name.
The group put out a second album, "Outsiders #2",  and the song "Help Me Girl" was successfully covered by Eric Burdon And The Animals. Only six months after their big break, bad luck seemed to follow The Outsiders. They had access to a song called "Bend Me, Shape Me" ahead of anyone else, but turned it down as a single release, thus allowing The American Breed to rack up a $5 hit in 1968.
Check out my chat to band member Ricky B here