New Music from The Zombies' Colin Blunstone
Colin Blunstone has been the lead vocalist for 60's British invasion band, The Zombies, since the 60's.  The band had huge success with hits like Time of the Season (above) and were inducted into the Rock N Roll Hall of Fame exactly 50 years after this classic song became a hit. The band is touring again and Colin's debut solo album from 1971 is celebrating its 50th anniversary with a re-issue this week.
I caught up with Zombies co-founder Rod Argent who shares a lot about the band's history. Check out the zoom interview and read more about the band here
Do you remember Middle of the Road?
Middle of the Road are a Scottish pop group who have enjoyed great success across Europe and Latin America since the 70's. Before ABBA established themselves in the mid 70's, Middle of the Road were the sound of early europop with their distinctive harmonies and sharp lead vocals from Sally Carr. Often described as a 'one hit wonder' four of their singles actually sold over a million copies but their best known hit was most definitely, this one below, 'Chirpy Chirpy Cheep Cheep'.
I caught up with Ken Andrews and Sally Carr via zoom. Check it out here.
Here's a pic of Middle of the Road back in the day …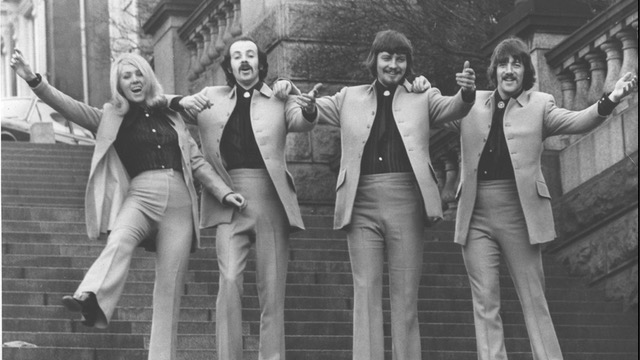 Happy Birthday David Gates
Bread's David Gates is celebrating his 81st birthday this week and an incredible 64 years of making music. Bread managed 13 hit songs before David decided he didn't want to do it any more. He called it quits and bought a cattle ranch, where he and his wife of sixty odd years still live today. Check out the video below to watch Bread at their peak.
Rick Springfield FREE Live Stream
Catch ex-teenage heart-throb and singer, song- writer Rick Springfield performing live and free this week by clicking on to aarpconcerts.org/rick-springfield/ The concert is being hosted by the American interest group AARP that  focuses on issues concerning those over 50.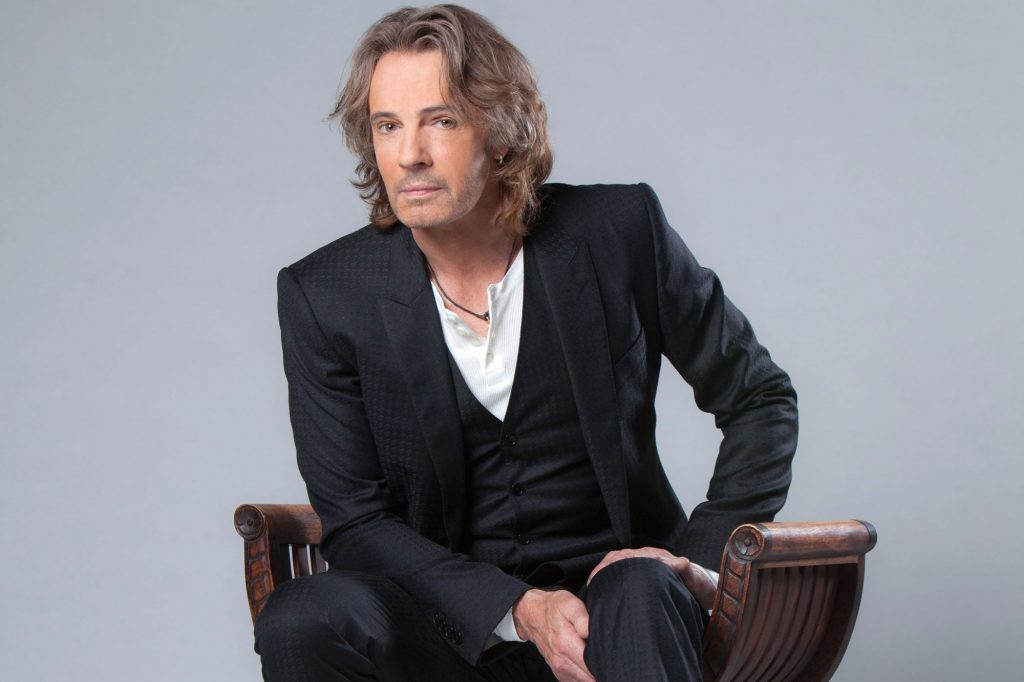 Stephan Moccio new album 'Lionheart'
I was very excited to catch up with Canadian Oscar winner and Grammy nominated songwriter Stephan Moccio this week. Stephan has written and produced songs for Celine Dion and Miley Cyrus amongst others. He tells me he's decided to simplify his life and stick to piano solos from here on in and as you will see if you check out the zoom below and stay till the end, he makes some pretty special music. Read more about this talented musician here
Keb Mo in concert this week
In the nearly 50 years that singer songwriter and guitarist Keb Mo has been playing music, he's won five grammy awards and 14 Blues Foundation awards. He's known as a modern master of American roots music and is so admired by his peers that artists like BB King, Budy Guy, The Chicks, Joe Cocker and Tom Jones have all recorded his songs, Here he is with legendary Bluesman, Taj Mahal with Life is Beautiful. Catch Keb Mo in concert this week by grabbing your tickets through the website mandolin.com
What do sci-fi fans really think about DUNE?
Most fans of the highly anticipated movie, Dune, are well aware that the film is the second adaptation from a series of six books by the same name, written by American journalist author, Frank Herbert between 1965 – 1984. Sci-fi fans have been rejoicing with this latest incarnation by Denis Villeneuve. But is their praise warranted? Check out what some of the critics are saying and then make up your mind whether to see it or not. Read more here.
Supernaut celebrate 40 years since first hit.
 Australian glam pop band, Supernaut are back in the news again, this time as they celebrate 40 years since the release of their first hit 'I like it both ways' (see below) I caught up with Philip Foxman and co-founder Joe Burnham for a chat. Join us for a giggle about the good old days here.