Jethro Tull's classic 'Aqualung'
Ian Anderson is serious about music and well, everything really
Ian Anderson : singer-songwriter, progressive rock icon and man of many words. It's the first formally billed Jethro Tull album in nearly two decades and Ian is happy to entertain topics both about the new album called The Zealot Gene as well as questions about what he eats to keep his weight down. Ian is fond of sewing together random themes and sounds and further proof of this can be evidenced again on Zealot Gene – an album which uses the Christian Bible as a loose springboard into a set of intricate prog and intimate folk tunes. I spoke to Ian about the album and a whole lot of unrelated topics and found that he takes everything  extremely. Meet Ian Anderson here and get a behind the scenes look at the man behind that flute.
Check out The Zealot Gene
Blues Rocker Beth Hart does Led Zeppelin
Led Zeppelin were the pioneers of hard rock and are also one of the hardest rock bands to cover. With her new album A tribute to Led Zeppelin, powerhouse vocalist proves she's well up to the task. Led Zeppelin's Whole Lotta Love has been an occasional feature of Hart's setlist since 2004, and after she sang an impromptu version of the song in the studio during the recording of 2019's War in My Mind album, her producer Rob Cavallo suggested she do a whole album of Zeppelin covers.  You must take a listen to her album if you are a Zeppelin fan. Beth Hart takes them on with absolute mastery.  Read more about the blues rocker and this album here
Myke Scavone on 'Black Betty' the Doughboys and the Yardbirds
Many people are well-aware of the classic rock one-hit wonder "Black Betty" by Ram Jam and its legacy in film, television, advertisements  and other forms of popular culture entertainment. It has a great percussive groove and a catchy melody. However, not many people are likely to be aware of its origins, especially in the context of black American music. Ram Jam did credit the blues and folk artist Leadbelly for the origin of their cover and it was advertised as a cover but controversy still followed the band, and the song. I spent some time chatting with Myke Scavone recently- the harmonica player and vocalist best known for his work with the bands the Doughboys and Ram Jam. Check out our zoom interview below.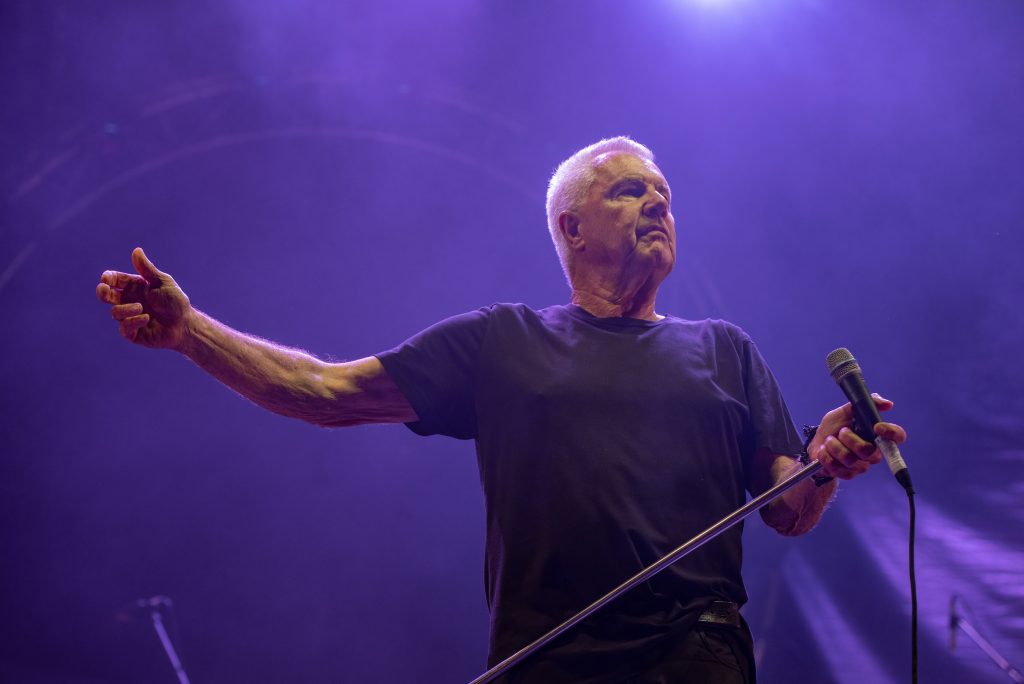 Daryl Braithwaite on life, life and more life
As the lead singer of one of Australia's most popular acts of the 70's, teen pop/rock outfit Sherbet, Daryl Braithwaite found concurrent success as a solo artist, taking his first single, a cover of 'You're my World' to number one in 1974. Before the end of the decade, he charted seven more times as a soloist. After his band split up in 1984, Daryl made a successful comeback in 1998 with the album Edge. He's been a darling of the Australian music scene ever since and is today receiving even more attention than ever before. If you didn't grow up in Australia, you may well know him from his most successful song, written by Ricki Lee Jones, called The Horses. Here's the clip to remind you and you can read more about Daryl here.