Dan Hill tells the whole truth about his biggest hit 'Sometimes When We Touch'
He still gets choked up talking about what was once the world's most polarising pop ballad. Dan feels it all. That's the kind of person – and the kind of songwriter he is – and has always been . Born Daniel Hill IV  into a family with a history of activists and writers, he became the 'black sheep' in the family because he left school early to pursue a career in music. He tells me that every word in the song he wrote at the age of 19 is true. In 1973  he was in love with a 23 year old named Moira. He was besotted and she wasn't interested in monogamy. Dan hoped that his new song might change her mind. Take a listen to my chat with Dan in this week's episode to find out what happened next.
Read more about Dan Hill here and check out his latest album 'On the Other Side of Here.'  The title track, dedicated to his late mother, below.
Maria Muldaur from the camel to Covid 19
Six-time Grammy nominee Maria Muldaur, who's been dubbed 'The First Lady of Roots Music' for previous albums touching on her wide ranging influences from blues, country, folk, jazz and jug band music, has recently released her new positive-themed single, 'I'm Vaccinated & Ready for Love.' I spoke to Maria recently and heard all about the inspiration for that crazy song about the camel that made her a huge star in the 70's. Tune in to that interview in this week's show and learn more about Maria's more recent work here
I'm vaccinated and I'm ready for love
George McCrae still hitting the high notes
He's now 76 but George McCrae can definitely still hit the high notes. His soft falsetto soars, as strong in 2022 as it was more than 45 years ago when we were all dancing in the discos to his classic hit 'Rock your Baby.' George now calls The Netherlands his home and tells me all about his life, his music and his bucket-list this week.
Jackson 5's Tito Jackson is back with the Blues album he always promised he'd make.
Lorem Toriano Adaryll "Tito" Jackson, singer songwriter and guitarists, member of the Jackson 5 and Music Hall of Famer, didn't achieve success easily. He and his brothers – the legendary Jackson 5 worked super hard every step of the way to glory. When they practiced in their Gary, Indiana home, neighbours made fun of them, complained about the noise and said they were useless. But, under the constant tutelage of their father who drove them hard, we all know how their lives and careers turned out. Michael, Jermaine, Marlon and Jackie  refused to take no for an answer, and the rest is history. I spoke to Tito on the eve of the release of his latest solo album 'Under Your Spell' and learned a whole lot about him and his brothers. Check out my chat with Tito by listening to this week's show and look out for the new 2-part documentary about the life of Janet Jackson. Read more here.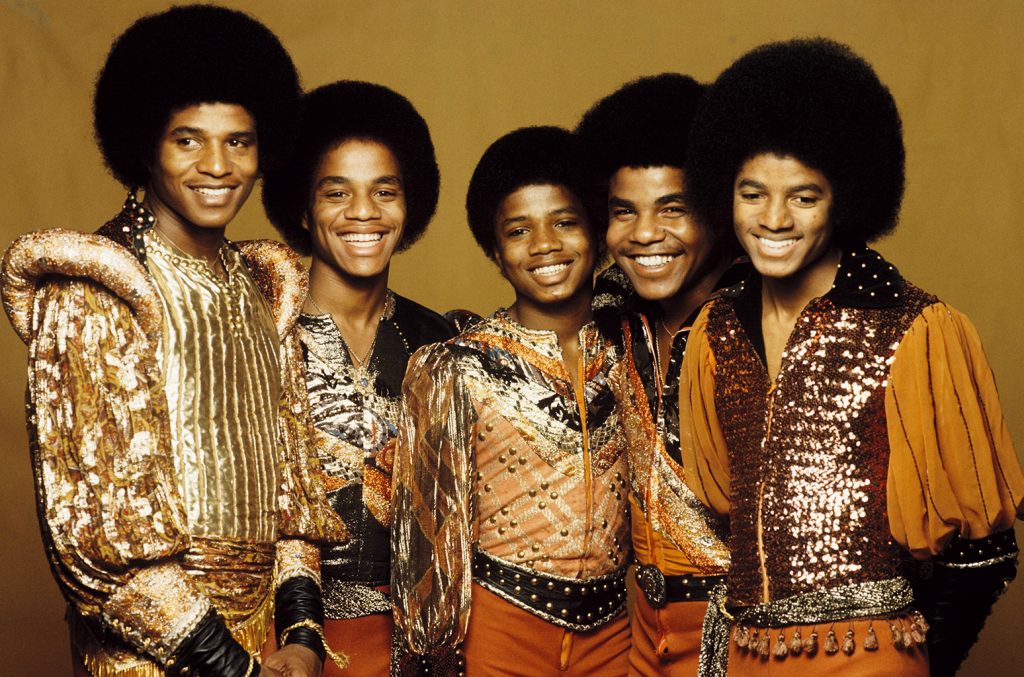 Sister Sledge is now Slegendary
At the age of 67, Debbie Sledge, the eldest sibling in the family band, Sister Sledge – the iconic girl group that shot to fame in the late 70's with disco classics like 'We are Family' and 'Lost in Music' – is the first to admit she's no spring chicken. After reinventing herself as the face of the group Sister Sledge featuring Slegendary – which includes Debbie, two of her adult children, their cousin plus a friend – the grandmother of 13, sometimes struggles to keep up with the digital skills of the younger members. However, when it comes to matching their on-stage energy levels, Debbie says she's doing just fine. In my chat with her recently, Debbie tells me the group has performed with a rotating lineup over the last few years since the sisters had a bit of a falling out. Check out the whole story in my interview with her this week.