Elvis Costello is very serious about his latest music - The Boy Named If
Real name Declan McManus but most of us know hin as Elvis Costello – the artist who began his career in London pubs during the 70's and spent the early 80's riding the new wave. His eclectic and enduring career has been characterised by his ability to reinvent himself and that's exactly what he's done again with the release this week of his latest album 'The Boy Named If'. Learn more about Elvis Costello by clicking here and check out my zoom chat. (I can hardly get a word in!)
The greatest pick-up line of all time comes from the legendary Bellamy Brothers
Howard and David Bellamy have released more than 50 albums over the past 40-plus years and recently released their first-ever covers-only album. No strangers to crossover success, The Bellamy Brothers transcend genres all the time. Howard and David had considerable musical success in the 70's, charting 10 number one singles and 25 top 10 hits. They've enjoyed massive success in continental Europe too. 
I had the opportunity to catch up with Howard who tells me all about his musical inspiration at an early age. Growing up on a cattle ranch and back there today, Howard talks about being inspired by the rock and roll music his sister played. Despite neither brother having formal musical training, the boys learned how to play guitar, mandolin and banjo. Take a listen to the interview in segment three of this week's show. It's a real treat!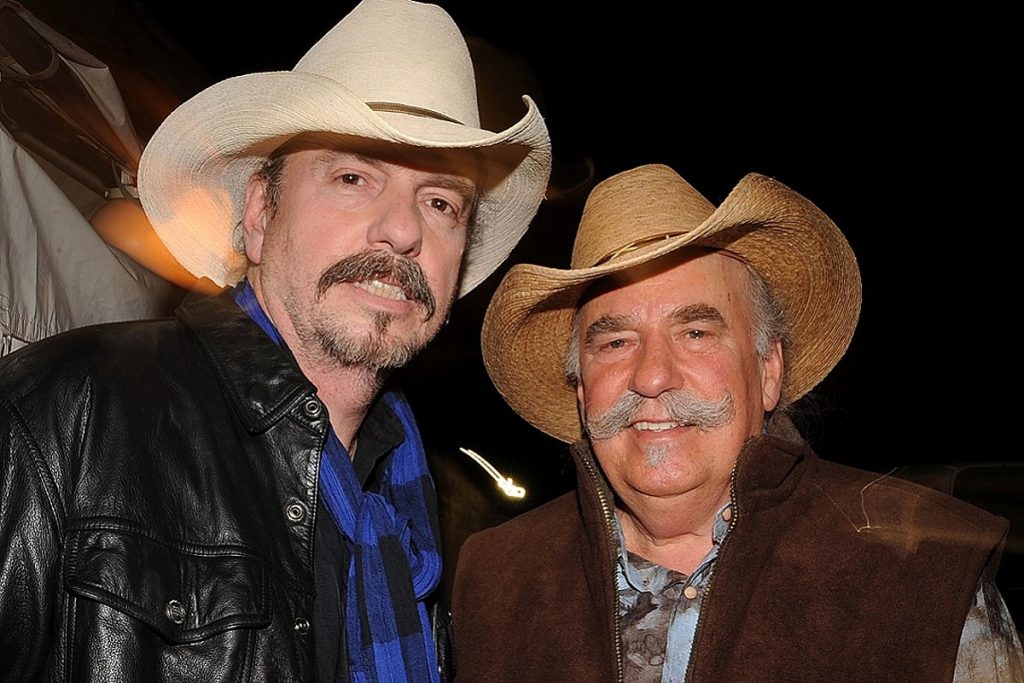 Meet the man they call Daddy Dewdrop
It's the pseudonym for Ohio born actor and songwriter, Richard 'Dick' Monda who is best known for his 1971 bubblegum novelty hit 'Chick-A-Boom (Don't Ya Jes Love It). A former child actor, Dick was a prolific songwriter and producer during the 60's and 70's recording and releasing music under his own name and under the nom de plume Daddy Dewdrop. 
I caught up with Dick this week and he tells me that the song was originally written for the cartoon series, Sabrina and the Groovy Ghoulies, for which he served as a music producer. He fills me in on his whole career and tells me there's plenty more in the pipeline. I loved chatting to Dick – what a crazy, energetic and youthful man he is. Take a look and listen below.
Jethro Tull's first album in 18 years, The Zealot Gene has just been released. The album opens up with some dark guitar chugging but a triumphant folk melody and stomping beat quickly overtake it. I've just chatted to Ian Anderson so standby for that interview coming up soon.
John Mellencamp's music has captured the moods of several eras – and the start of 2022, his new album dwells on loneliness and lying. The songs on 'Strictly a One-eyed Jack' are narrated by a character whose soul seems as battered as John's cigarette-darkened voice. Performed with Bruce Springsteen, this album is certainly worth a long, hard listen. Learn more about it here