Tony Burrows - the man of a thousand voices
Tony Burrows today is a one-man oldies show when he plays venues in the US. He's the man of a thousand voices who never charted a record under his own name but somehow holds the distinction of having four records in the British Top Ten all at once, under different names. The British session singer sang Edison LIghthouse's "Love Grows", White Plains "My Baby Loves Lovin". the Pipkins' crazy "Gimme Dat Ding" as well as Brotherhood of Man's "United We Stand" – all of which were huge hits around the globe in 1970. 
He started out in music as a teenager in the mid-50's, turning professional in 1960. His first group was started with three school friends including future songwriter/producer Roger Greenaway with whom he collaborated frequently over the years. Burrows refused to perform live with the various bands he was asked to sing with. The only record of him doing so was for the occasional TV show. Other than these, he hid behind anonymity. He performed with The Brotherhood of Man and with White Plains and had a hit with an homage to the Beach Boys which was credited to the band the First Class.
Tony wanted desperately to come out from behind these session musicians and perform under his own name but no producer or record company would allow him to do so and he continued to be the invisible singer with the golden voice. He sang background vocals on many of Elton John's early albums and did same for Rod Stewart. Later he moved into writing and producing commercials, having major success with a global ad for Coca-Cola.
Tony Burrows is now 83 years old. He looks back over his career with fondness but still with no understanding of why he could never perform as Tony Burros. Check out my chat with him here.
Tony Burrows on a huge career under different names
Jose Ramirez is keeping the Blues alive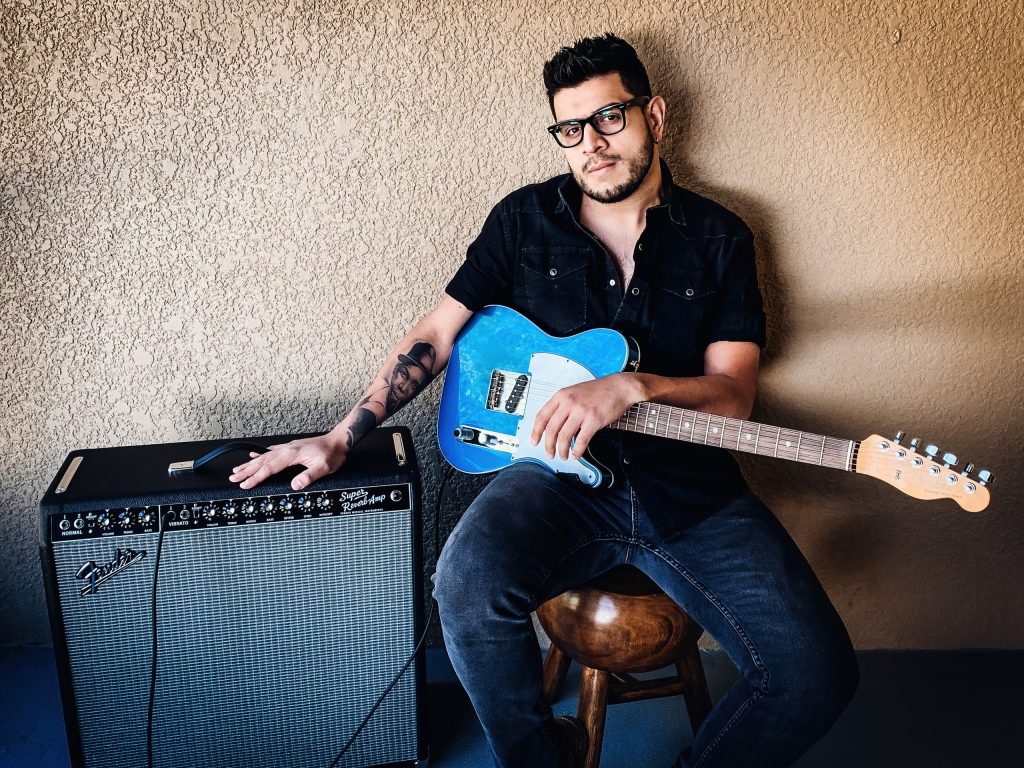 At 34 years old, Jose Ramirez is currently Latin America's most popular blues star and has played with some of the biggest names in the blues industry. Jose recently signed a contract with blues label Delmark Records in Chicago for the release of his second studio album. This makes him the first-ever Latin-American to ever sign with a Blues label. 
Jose was recently nominated for a Blues Music Award for his debut album. His band recently won second place at the International Blues Challenge in Memphis. In the past couple of years, Jose has traveled the world playing the blues. He has shared the stage with his idol, Buddy Guy and tells me how excited he is to be living his dream.
Jose pinches himself every day
Tina Charles Still Loves to Love
British session vocalist Tina Charles was no stranger to music by the time she joined the group 5000 volts in 1975 to score the international hit "I'm on Fire". Tina had grown up on music and been obsessed by singing since a teenager. 
"I'm on Fire' brought Tina to the attention of the fast-rising disco producer, Biddu who had already struck gold with Carl Douglas' massive hit "Kung Fu Fighting." BIddu introduced Tina to "I Love to Love" which became her solo number one hit in 1976. I'm sure I don;t have to remind you that t was huge in the disco! 
I caught up with the gorgeous Tina Charles from her home in the rural town of Caterham in the UK where she told me she's living a modest life tending to her dogs, cats and chickens. She even looks after a skulk of foxes that visit her regularly. 
Tina is now 68 years old and  hopes to make more music in the future. She's an old fashioned gal who couldn't figure out how to zoom so if you'd like to hear our delightful conversation, you'll find it at around 18 mins in, on this week's show. 
Movies this week: The Kitchen Brigade
The Kitchen Brigade is the follow up to Julien-Petit's box office hit Invisibles. French with subtitles, the film explores the world of French gastronomy while also tackling issues of social justice and inclusion.
The story centres around a 40 year old sous chef who thinks she's finally fulfilling her lifelong ambition to open her own, high-end restaurant. But things don't go as planned and our protagonist finds herself facing serious financial difficulties and accepting a job working in a cafeteria – in a hostel for young migrants. She adapts and learns to love both the job and the inmates. 
True to his favourite genre, social comedy, the director explores learning, communication, success and self-esteem, mixing humour, humanism, realism and entertainment. The Kitchen Brigade pays tribute to young people with a tormented past and an uncertain future, holding onto hope of a better life. 
It's a feel-good movie with a strong touch of humanity. In cinemas now.