Tower of Power fueled by passion and energy
Although he's been in the business for more than half a century, Tower of Power founder Emilio Castillo continues to insist that his father had the biggest influence on his life and his work. In his teens Emilio moved from Detroit Michigan to the Bay Area of San Francisco, and with his father's blessing, founded a little "garage band" named The Road Runners. Later, he became obsessed with Bay Area soul band The Spyders and switched the band's name to 'The Motowns" – paying homage to their hometown – and playing soul music covers. Sometime later, Castillo met baritone sax player Stephen "Doc" Kupka, and upon Kupka's suggestion, the band changed its name once again to Tower of Power and have been going strong ever since. In fact, it's hard to name a band more influential than the multi-racial Oakland, California band with their energetic and invigorating mixture of r&b, soul, jazz, funk, rock and pop music.
Over the past few years, Tower of Power has produced three new albums. Emilio spoke with me and shared what he believes are the secrets to his – and the band's success. 
Check out my zoom interview and read more about the band here
Archie Roach on life and forgiveness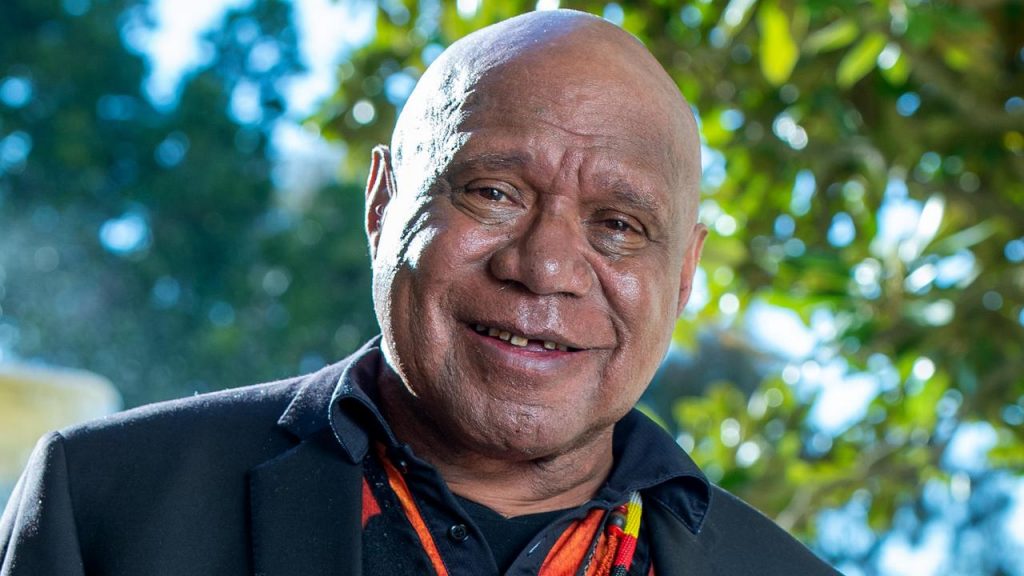 He's one of Australia's most beloved singers, songwriters and activists who emerged in the early 90's fusing a folk-inspired sound with traditions from his indigenous heritage. Archie Roach continues to make his mark with numerous hits and a film that's just been released. 
His debut album, Charcoal Lane was named one of Rolling Stone Magazine's Top 50 albums of 1992. It was centred around Archie's heartbreaking "Took the Children Away" a deeply affecting ballad about his experience as one of the 'Stolen Generation' of aboriginal children who were taken away from their parents and placed into non-indigenous households in a bid to have them assimilate.  
Listen to my chat with Archie and Watch him here performing that song during the Mushroom music 25th anniversary special.
Archie Roach "Took the Children Away"
Archie Roach and his longtime musical and life partner, Ruby Hunter established themselves as leading lights of Australian folk and aboriginal music. Following Ruby's death in 2010 and a subsequent stroke and cancer scare of his own, Archie has made an impressive late career comeback with acclaimed albums, a memoir called Tell Me Why and a film "Wash My Soul in the Rivers Flow" See Trailer below.
Check out this old VHS transfer of Hamilton Joe Frank and Reynolds (with pianist Alan Dennison and a live string section) performing "Fallin' in Love" with host Helen Reddy. April 9 1976 on the popular late-night series, The Midnight Special. Video courtesy of Joey Newman.
Meet Hamilton, Joe Frank & Reynolds' Joe Frank Carollo
Hamilton, Joe Frank & Reynolds were a 1970's soft rock trio from Los Angeles. The original members were Dan Hamilton, Tommy Reynolds and Joe Frank Carollo. All three had previously played in the band, The T-Bones. The group first hit the charts in 1971 with "Don't Pull Your Love." Reynolds left the group in 72 and was replaced by keyboardist Alan Dennison but the band kept their original name until 1976.
I caught up with Joe Frank Carollo at his home in California where he was happy to reflect on the early days of the band, his four marriages and how life today is all about the grand-children. 
This is one of my favourite interviews; Joe Frank Carollo is such a sweetheart. ( I can see why he was so popular with the ladies!)  I really hope you enjoy it.
New Music this week - Larry McCray
Legendary Blues singer and guitarist Larry McCray has just released his career defining album "Blues Without You" produced by Joe Bonamassa. Check out the latest single from the album here. I think this guy is awesome!