How could anyone forget Mungo Jerry?
Mungo Jerry was a four-piece drummer-less band that was created by and featured Ray Dorset who made history with the smash hit, 'In the Summertime' in 1970. That instant classic was followed by a string of hits and today, more than 50 years later, Ray still records and tours. Ray lives in Bournemouth England with his third wife, Britta. When asked if he is proud of his career and in particular the success of that song, Ray scoffs and says it took him no longer than 10 minutes to write. There have been several versions of the song released over the years. Billy Idol and Slash recorded it. Shaggy had a big hit with it in America. In all it has sold more than 40 million copies. 
I caught up with Ray recently and he wanted to talk about everything else except his music. Check out my zoom with him below ( you might need to scroll a little until he organises himself) and read more about him here
Minds behind the Music project latest
Song and Dance Man - Eric DeVries
The new solo album Song & Dance Man by Dutch singer-songwriter Eric Devries is one you're really going to want to pay attention to. It's an intimate and folky fourth album in an almost Bluegrass setting, with which Devries tells a complete story with depth. He is averse to commerce and avoids gimmicks. At a time when everything seems to revolve around streaming single tracks, Devries has released a completely new album that speaks about people who have already taken some blows in life: about human inability, broken relationships, alcohol and depression. 
Eric tells me about the time that slides between your fingers, inspiration, following your dreams and your heart and about unconditional love. 
Meet Eric DeVries here during my zoom chat with him and get to know him and his music better by clicking onto his website.
Jennifer Warnes tells it like it is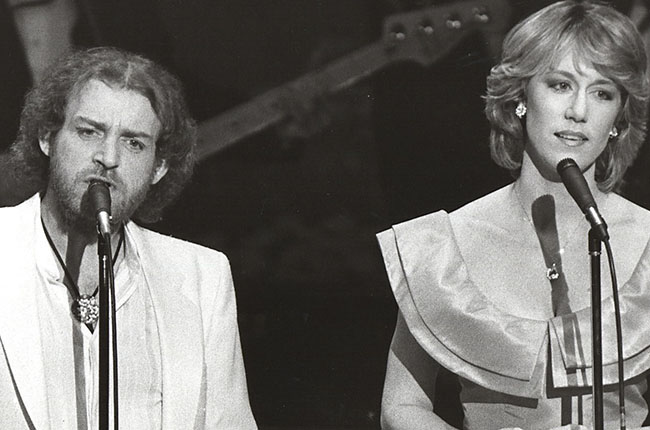 Singer songwriter, Jennifer Warnes has performed as a vocalist on a number of film soundtracks. She's won two Grammy awards – the first in 1983 for the Joe Cocker duet, 'Up Where We Belong' and in 1987 for the Bill Medley duet 'Time of My Life.' Jennifer also worked a lot with her friend Leonard Cohen whom she describes as the most brilliant and charismatic person she has ever met.
Jennifer regaled me with the stories of her five decade long career and talks about working and hanging out with friends like Randy Newman, Jackson Browne, James Taylor and Warren Zevon. I'm sure you'll find her fascinating to listen to in segment three of this week's show.
Many thanks to Gary from Coff's Harbour in Northern NSW for asking me to track her down for him. Here she is below both with Joe Cocker and Bill Medley. Enjoy
Time of my life - Dirty Dancing
In new music this week, New Zealand composer, singer and multi-instrumentalist, Don McGlashan has just released a new album. Don is known for being part of the bands Blam Blam Blam, The Front Lawn and The Mutton Birds before going solo. He has collaborated with Crowded House's Neil Finn many times over the years. Here's his latest hit – All The Goodbyes.
New Zealand's Don McGlashan new release