Guess Who and BTO founder Randy Bachman on getting his lost guitar back and making music with his son
Randy Bachman has a career that goes back 50 years to when The Guess Who had their first hit. Since then the Canadian icon has had consistent success, not only with The Guess Who but also with the blues-rock rollercoaster that was Bachman- Turner Overdrive.  When I caught up with him recently he was keen to tell me all about his prized guitar that had been stolen from a Toronto hotel room in the 70's and just recovered recently by a guy in Tokyo. Randy was getting ready to journey to Tokyo to reclaim his favourite guitar and he couldn't have been more excited. The 78 year old told me he grieved for years over that guitar and he expects to weep when he sets his eyes on it again.
BTO - You Ain't Seen Nothin Yet
The rock gods were certainly on Randy Bachman's side when he 'lucked out" on a song that would serve him his entire life. The 30 year old from Manitoba and lifelong friend of Neil Young was a big fish in a small pond until both of his bands hit it big. 'American Woman' topped the US charts in 1970 and he had the million-selling album Taking Care of Business with Bachman Turner Overdrive.  Check out my zoom interview with Randy here and look out for the Netflix documentary that will catch all the action when Randy finally gets that guitar back in his hands.
This week at the movies: Farewell Mr Haffmann
Set in Paris from May 1941, this is a tense, superbly written and acted and pitch-perfect morality tale. The themes are large – compromise, duplicity, greed, inhumanity – but the focus is determinedly narrow and it's all the more powerful for that. Daniel The film stars Daniel Auteuil, Giles Lellouche and Sara Giraudeau. All three are brilliant. It's a movie you really don't want to miss.
Meet Jerry Samuels aka Napoleon XIV
Jerry Samuels is an 84 year old singer, songwriter and record producer famous for creating the biggest one-hit wonder of all time. Using the pseudonym Napoleon XIV because he thought people might laugh at him instead of with him, Jerry's hit novelty song "They're Coming to Take Me Away" was simply massive in 1966. Despite the insanity of that song, Jerry actually wrote quite a few serious songs for big name artists like Sammy Davis Jr. 
I managed to catch up with Jerry at home in Philadelphia and found the experience at times, somewhat bizarre. Take a look/listen and see what you think. Oh, and look out for the re-release of that crazy song together with a new album and a whole lot of merch – set to come out in the next few months.
Jerry says he channelled this song and considers it the pinnacle of his career
Mike Skill on The Romantics, Detroit and music today
Veteran guitarist, bassist, songwriter and vocalist Mike Skill has made his mark as a co-founding member of The Romantics for the past four decades. Recently he released his debut solo album entitled 'Skill .. Mike Skill'. It's out now on all music digital platforms. The album consists of 11 original songs penned by Skill as well as the rocker's recent remake of 'What I Like About You' – the classic party anthem the he wrote for The Romantics in 1979.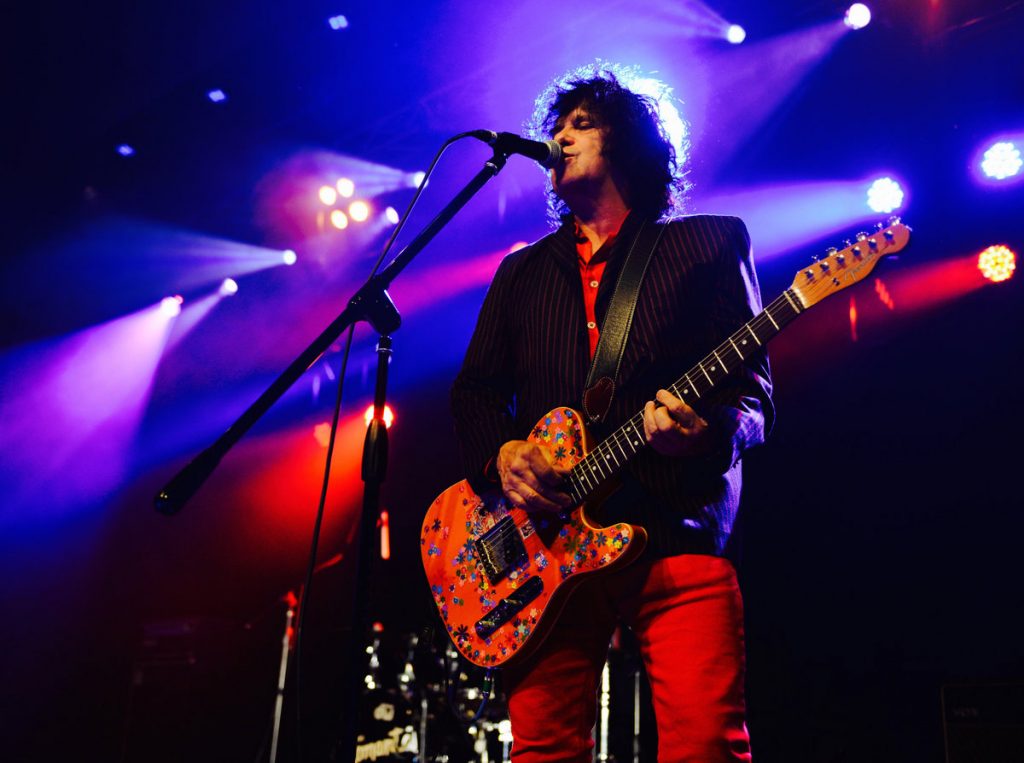 Like so many other bands, when touring halted during the pandemic, Skill turned to songwriting in his home studio in Portland, Oregon.  He says he was "bursting at the seams with that Detroit energy" and it's that sound that is invoked on this album.