Songwriter Jimmy Webb opens his heart and his songbook
Three-time Grammy Award winner and iconic songwriter-performer Jimmy Webb has just been honoured with a Lifetime Achievement Award at the annual Bistro Awards in New York for his five decades-plus career. It's the highest honour for musical and storytelling accomplishments possible. Jimmy saw his star rise quickly in the 1960's, when his work seemed to be on the airwaves everywhere. His engaging melodies. striking lyrics and musical versatility as a composer, lyricist, arranger and producer made the Oklahoma-born Webb a household name when he was still in his 20's. He remains the only person to win Grammy's for music, lyrics and orchestration. 
Jimmy Webb's heralded, chart-topping songs include "Up, Up and Away," "By the Time I Get to Phoenix," "Wichita Lineman," "Galveston," "Didn't We," "MacArthur Park," "Highwayman," and many others. They have been recorded by performers from Glen Campbell to Frank Sinatra, from Richard Harris to Nina Simone, from The Fifth Dimension to Wu Tang Clan. He composed the cantata The Animals' Christmas and has scored such films as The Last Unicorn and Voices. 
He holds the distinction of having been the youngest writer ever inducted into the Songwriters Hall of Fame. Webb has released more than a dozen albums under his own name and continues to dazzle generations of fans with his playing, singing, and story telling. He's currently on tour in the UK and Ireland. 
Press play to join the conversation with Jimmy Webb
Real Life's David Sterry on depression, anxiety and making music
Real Life are an Australian new wave and synth-pop band that achieved international chart success with their 1983 singles 'Send me an Angel' and 'Catch Me I'm Falling', both of which were taken from their debut album, Heartland. See below their performance on American Bandstand in 1984
Guitarist/vocalist David Sterry and synthesiser player/violinist Richard Zatorkski had been member of 70's Australia band Kush. They began writing songs together in 1980 and by 1981 had added both a bass player and a drummer to their lineup.  Fashion-conscious audiences flocked to see this new electro-pop outfit. 
The guys had their sights on the international market and took their inspiration from England's New Romantic movement. Everything from their clothes to their stage persona was carefully crafted and they were soon signed to management, record and publishing companies. Real Life's debut single reached #1 in Germany in May 1984. The song was eventually adopted by the American baseball team, The California Angels, as their theme song.
There's been a lot of water pass under the bridge since those days and when I caught up with David Sterry from his home in Melbourne, he was about to play his first live gig in a long time. Watch his candid and frank conversation  with me here. Just press play to join us.
Relive Real Life's 'Catch Me I'm Falling
Meet Eric Nolan with all the news from The O'Jays
R&B legends, The O'Jays are currently performing their final farewell tour. Led by original members Eddie Levert St. and Walter Williams Sr. as well as Eric Nolan (who joined the group in 1995), the group from Canton, Ohio has been together, in one form or another, for more than 60 years.  
The group's catalogue of hits includes classics like 'Backstabbers' (above), 'Love Train' and 'Put Your Hands Together' amongst others. The trio were inducted into the Rock 'n Roll Hall of Fame in 2005.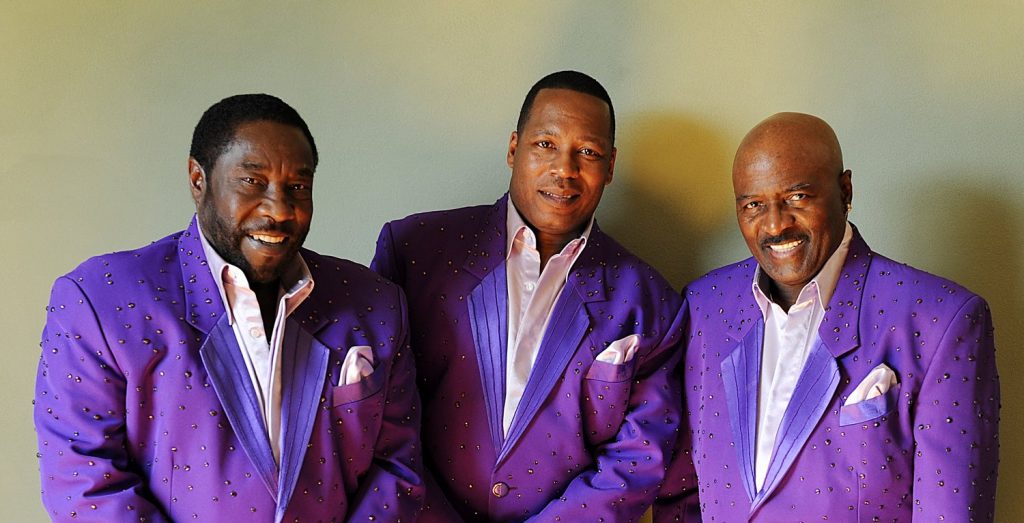 I caught up with Eric Nolan as he was getting ready to embark on the 'Last Stop on the Love Train: The Final Tour." He tells me all about life as an O'Jay. Check it out here
At the movies: Top Gun: Maverick sees Tom Cruise reprise star-making role more than 3 decades on!
Whatever you think of the man, you've got to hand it to Tom Cruise, the movie star. Over a 40 year career, he's battled on. He's possibly the hardest working man in the movie business and if the buzz surrounding his 36-years-in-the-making sequel Top Gun: Maverick is any indication, he's about to be tasked with his biggest challenge yet: single handedly rescuing the blockbuster. The movie opens as if it's still 1986 but somewhere over the Mojave desert, Cruise is now a middle-aged Captain – still wearing his aviators, leather jacked and star spangled grin.
The action is electric and Top Gun: Maverick is easy to watch and stay immersed in. The aerial sequences are filmed without digital effects and using real planes. The actors have been trained for g-force conditions and in many cases operated the cockpit cameras themselves. It's thrilling stuff. And Tom Cruise? Well, thanks to all the cosmetic work he's had, still looks like a million dollars. Go see it, I think you'll be surprised by how entertaining this film really is.