Dion's new album 'Stomping Ground'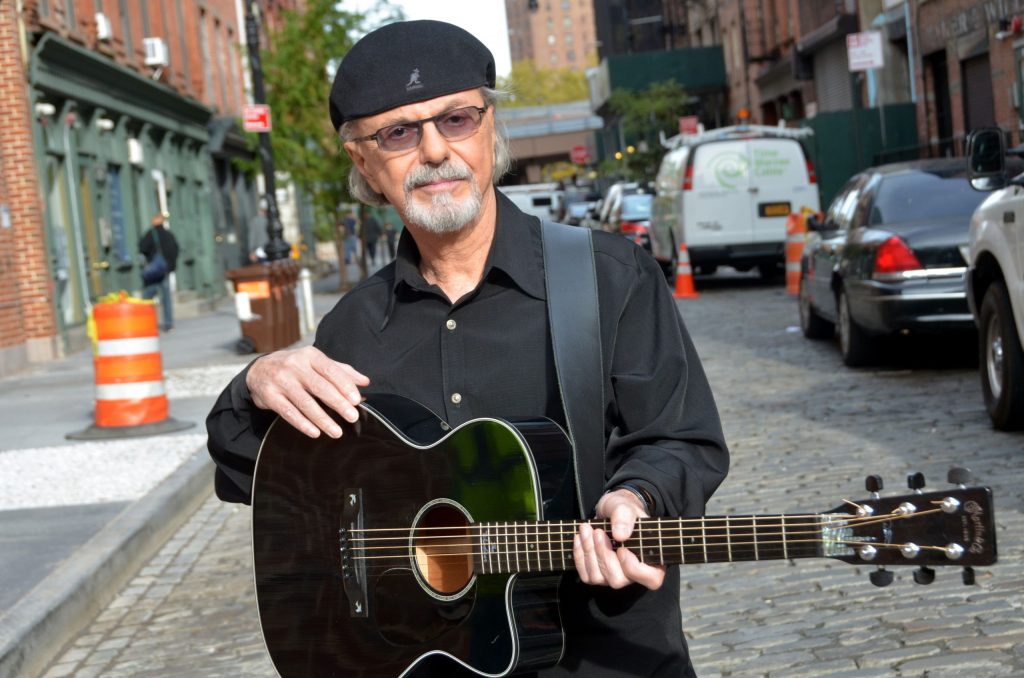 Dion di Mucci is better known these days simply as Dion. At 82 years of age, I guess he can call himself whatever he likes. The singer, songwriter, musician has been around since the 50's when he blended R&B with doo-wop and helped ring in the age of Rock and Roll. 
Today, he's come back to his Blues roots with the release of his second album in just two years. This one is called Stomping Ground and it again features many of his talented friends (the last album Blues With Friends also featured collaborations). 
No-one says no to the opportunity to work with Dion so you'll find people like Eric Clapton, Joe Bonamassa, Peter Frampton and Bruce Springsteen all making appearances on this album. To learn more, check out my zoom interview with Dion here. He's certainly a character! Read More
There's a Kind of Hush - Hermans Hermits' Peter Noone turns 74
Herman's Hermits lead singer, Peter Noone turns 74 this week and is enjoying almost as much success these days as he did when he was a teenager. 
The English band sold more than 60 million records in their heyday. They had 14 top ten singles and seven albums went gold. In America they had 11 top 40 hits. 
When they broke up in 1971 Peter turned his hand to a very successful solo career. Today he hosts his own radio show and still performs regularly. Learn more here
Martha and the Muffins are back!
Martha Johnson and Mark Gane formed Martha & The Muffins in Toronto, Canada in 1977.
The name was meant to be temporary, until they could think of something else. In 1983, they did. They became M+M but went back to Martha & The Muffins in 1987.
In 1980 they had their biggest hit when they reached no 6 in Australia and no 5 in Canada with 'Echo Beach'.
This week they have a new album out called 'Marthology: In and Outtakes.
It's their 8th album and their first in eleven years.
I caught up with Martha and Mark above. Join me to learn the backstory to Echo Beach and lots more.
Revisit Echo Beach here
Lobo (born Roland Kent Lavoie) had huge success in the early 70's, scoring several Top 10 hits, including 'Me and You and a Dog Named Boo,' 'I'd Love You to Want Me' and 'Don't Expect Me To Be Your Friend.' 
Lobo's songs have been characterised by their sweet melodies, sumptuous instrumentation and soulful lyrics.  
I tracked Lobo down for a chat and learned that the man who hid behind the name really never wanted to be a star. That all he ever wanted was to live a quiet life and that he would have traded it all (and actually did) to be home with his wife. 
Meet Kent Lavoie here and revisit his fabulous music with me. Read more
The British Film Festival 2021
So much on offer at the British Film Festival this year. It opens with the heart-warming tale, THE DUKE starring Helen Mirren. Kenneth Branagh brings us BELFAST, a personal eulogy to his hometown starring Judi Dench. Music lovers will enjoy ERIC CLAPTON: LOCKDOWN SESSIONS and audiences are sure to like LADY BOSS: THE JACKIE COLLINS STORY. In my mind though, the pick of all of the films is BOILING POINT – one evening in a restaurant which follows an emotionally scarred London Chef who struggles to keep it together.  Starring the brilliant STEPHEN GRAHAM. Check out the trailer here.