Vanilla Fudge puts the fudge on the Supremes. We chat to legendary drummer Carmine Appice
They've been around since the 60's and are probably best known for their 1967 acid-rock cover of The Supremes' 'You Keep Me Hanging On'. Now they have a new Supremes cover out and thanks to that, I was given the opportunity to chat with legendary drummer Carmine Appice. 
He's the epitome of rock – having worked with people like Ozzy Osbourne, Jeff Beck and Rod Stewart. He's also the one that drummers like Led Zeppelin's John Bonham chose to model themselves on. 
Check out my zoom interview with Carmine here, get up close and personal with the living legend and find out why he will never be able to travel outside the US again.
Check Out Vanilla Fudge on the Ed Sullivan Show in 1968 here
Chris Farlowe's turning 81 and we celebrate with that song.
Englishman Chris Farlowe was a rock, blues and soul singer who started out in the late 50's yet still performs today. Chris is turning 81 this week and and is best known for his rendition of this song, originally written by Mick Jagger and Keith Richards. It's one of my favourite songs, I hope you enjoy it too. 
Check out Chris Farlowe performing 'Out of Time' on TV for the first time below 
Chris de Burgh's Lady In Red still his biggest calling card.
Chris de Burgh has re-imagined the fabled tale of the a folklore favourite on his new album 'The Legend of Robin Hood.' It's his 27th studio album and emerged from his involvement in 'Robin Hood', a stage musical about the infamous Sherwood Forest nobleman and his band of outlaws. 
Chris is still best known for the song below – 'The Lady In Red.' 
Do you ever wonder if dreams can really come true? Kev Crane - The Singing Plumber
certainly believes they can!
It was an ordinary morning for 49 year old Kev Crane who was working on the pipes in a client's bathroom while belting out the Talking Heads' song 'Burning Down the House." 
Kev always sings on the job and he's known in his small village in Leicesteshire, England as "the singing plumber." Kev always brings a portable radio with him to work and unless someone objects to his singing, he covers all the hits from Dua Lipa to the Beatles while he works. 
His performances are often met with applause but the reaction on this occasion was very different. He was offered a record deal.
Check out my interview with Kev above. It's bound to make you smile and perhaps reassess whether you believe dreams really can come true!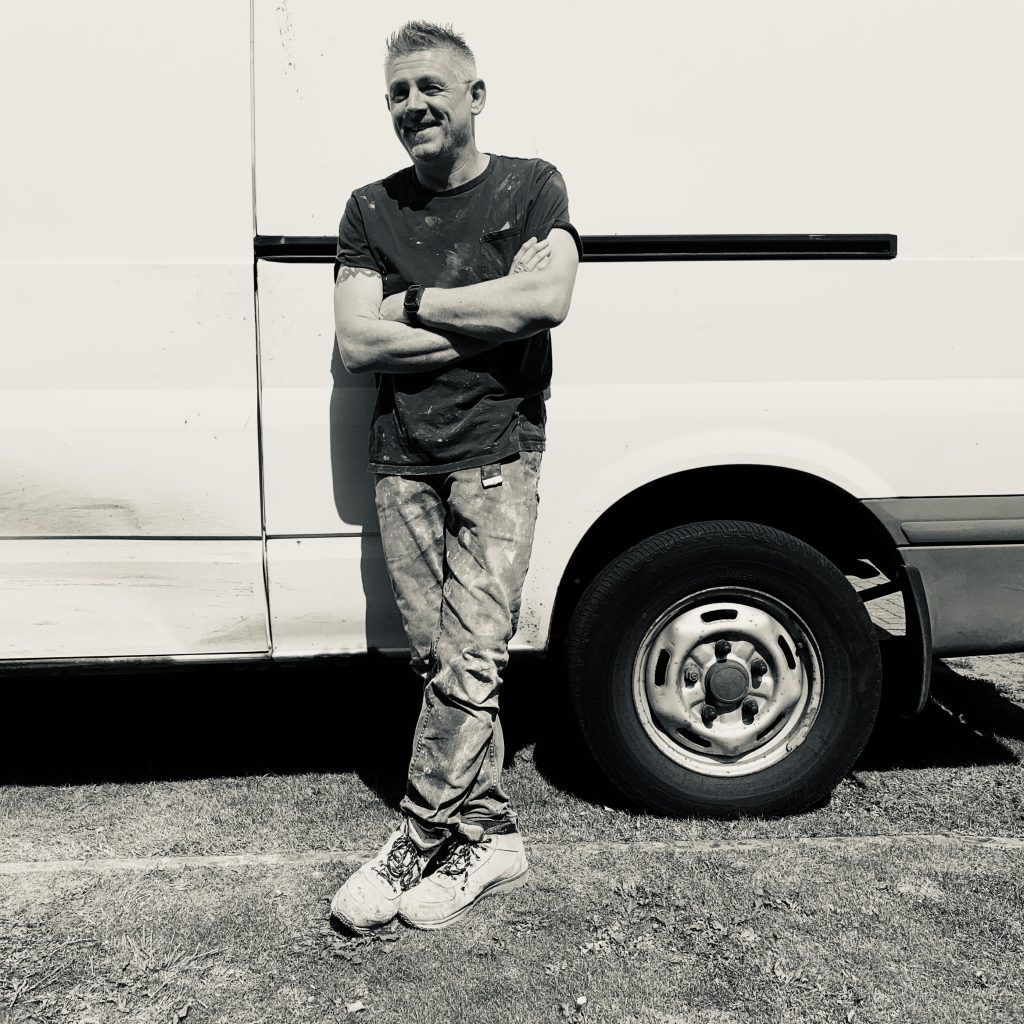 Australian Folk Music finally get its own awards ceremony
The inaugural Australian Folk Music Awards celebration is taking place this week. For an industry that contributes so much to communities across the country, it's surprising that there have been no accolades to date. Folk music is definitely alive and well with huge crowds always flocking to festivals. I spoke to nominees, Weeping Willows husband and wife duo, Andrew and Laura who say it's not about the prizes rather something for future generations to aspire to. My zoom with the talented couple here
Do you love Steppenwolf? Check this out
The legendary Steppenwolf has a remasterd 8 disc boxed set out that features many of their  tracks recorded between 1967 and 1971. There are 26 bonus tracks. The band was formed in Los Angeles by John Kay and it was the classic single 'Born To Be Wild' that shot them to stardom a year later. Here's that track that was featured in the landmark road film, Easy Rider starring Peter Fonda, Dennis Hopper and Jack Nicholson.