Russell Morris playing with The Day of the Dead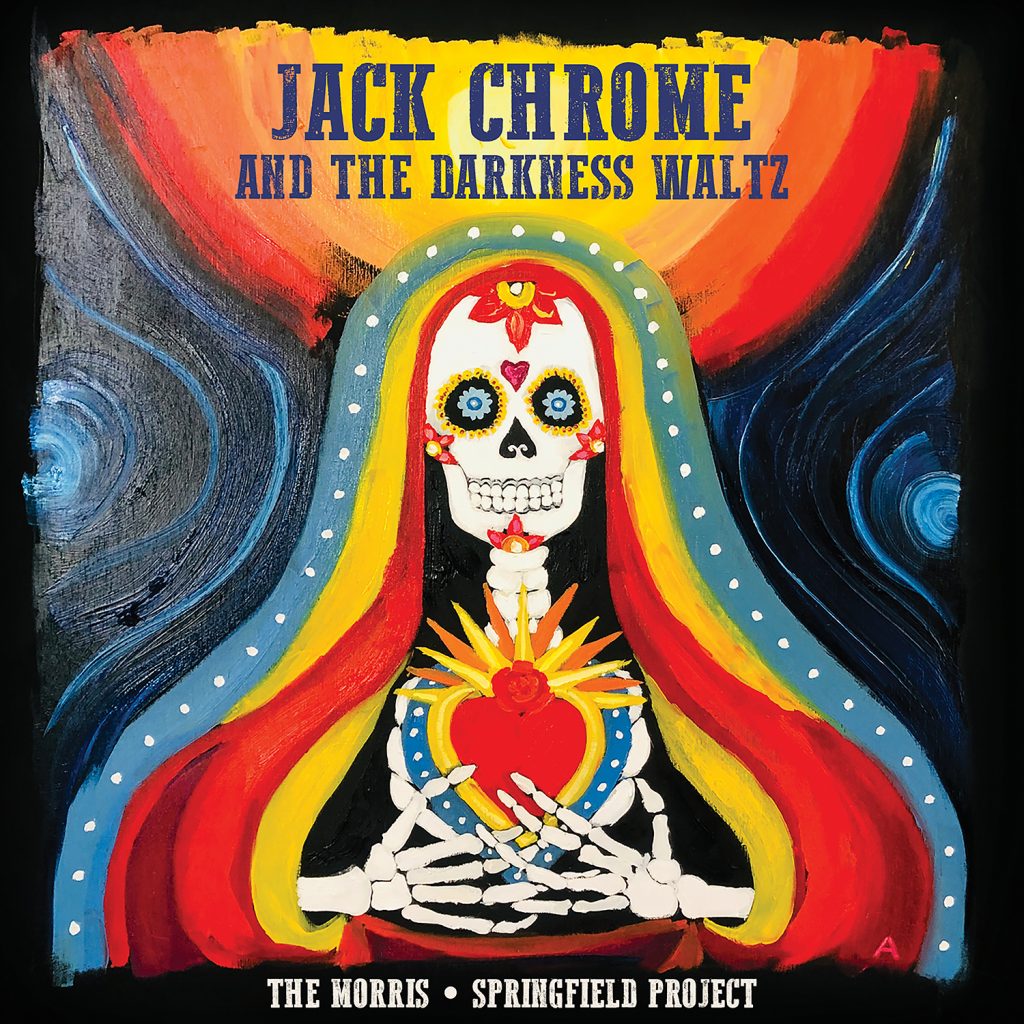 Russell Morris is one of Australia's most beloved and most enduring performers. He's been around since the 60's, scoring five massive hits in the Top 10 but his biggest, the one that made him a household name, was 'The Real Thing' which was produced by Ian 'Molly' Meldrum. 
The song shocked radio programmers who had never been asked to play a long Australian single before and it reached number one in June 1969. It also reached the top spot in Chicago, Houston and New York.
Since those days, Russell has concentrated on songwriting and performing. The many albums he has released are a testament to his musical prowess. He has explored many genres including a return to his Blues roots and excels at each attempt.
This latest album, 'Jack Chrome and the Darkness Waltz' is another radical departure for him and one that sees him collaborate with his long time pal, musician and actor, Rick Springfield, to celebrate the Day of the Dead festival. 
Russell explains all here. Check out my zoom interview with him and Read More
Woodstock started it all - Ten Years After
Most of us think of Alvin Lee, when the name Ten Years After is mentioned. Of course, Alvin was the enigmatic frontman for the British band that was in the vanguard of the second and heavier invasion of the US by British groups. 
Unfortunately, Alvin passed in 2013 but today the band continues its journey without him. 
Led by original members, Ric Lee and Chick Churchill, the band has recently released a new album called 'Naturally Live'. 
The guys are also live streaming this week and taking questions from the audience. I had a chat to Ric Lee who takes us back to where it all began for the band – the Woodstock music festival in 1969. Just press play on the image below to watch the full zoom interview and if you'd like to join the live stream simply Click here 
Slade vinyl reissue out this week
Remember Slade's 1974 album, Old New Borrowed and Blue? Well, this week you'll be able to buy a brand new vinyl version. It's the second in a series that will see other Slade albums released soon. 
This one featured the song, 'Everyday' which shot straight to Number 1. Here's that song below. Read more
Toto's Steve Lukather is just loving his band's 15th incarnation.
He's been with the band since he was a youngster. He's the only member never to have taken a hiatus and he's just as passionate about playing with Toto as he ever was.
Get up close and personal with him and get all the behind the scenes goss. Press play on my zoom interview below.
Steve Lukather has recently released a new solo album called 'I Found the Sun Again' It features a great version of Robin Trower's 'Bridge of Sighs' Check it out and let me know if you agree. Read more about it here.
A must see for music fans
 If you can get to the cinema on October 20, the documentary Tom Petty, Somewhere You Feel Free: The Making of Wildflowers is opening right around the world for one night only. It looks into Tom's period of creativity between 1993 and 1995 when he created his seminal and most emotionally raw album, Wildflowers. It's timed to coincide with what would have been Tom's 71st birthday. Unfortunately he died in 2017 of an accidental drug overdose.